Call to Holy Orders
Eight new priests and nine new deacons
Don Paul Préaux, General Moderator of the Community of Saint Martin has decided, after having considered the vote of the seminary Council as well as the Community Council, to call to Holy Orders 8 future priests and 9 future deacons, who will be ordained on June 23rd in the basilica of Évron.
To be ordained priests are don Paul Cossic, don Antoine Barlier, don Axel de Toulmon, don Jérôme Bertrand, don Xavier Camus, don Benoît Thocquenne, don Matthäus Trauttmansdorff, don François-Xavier Pecceu.
To be ordained deacons are Rémi Marchal, Raphaël Simonneaux, Armand d'Harcourt, Alexis Germon, Clément de Monck d'Uzer, Amaury Vuatrin, Jean Parlanti, Stéphane Fernandes, Grégoire de Lambilly.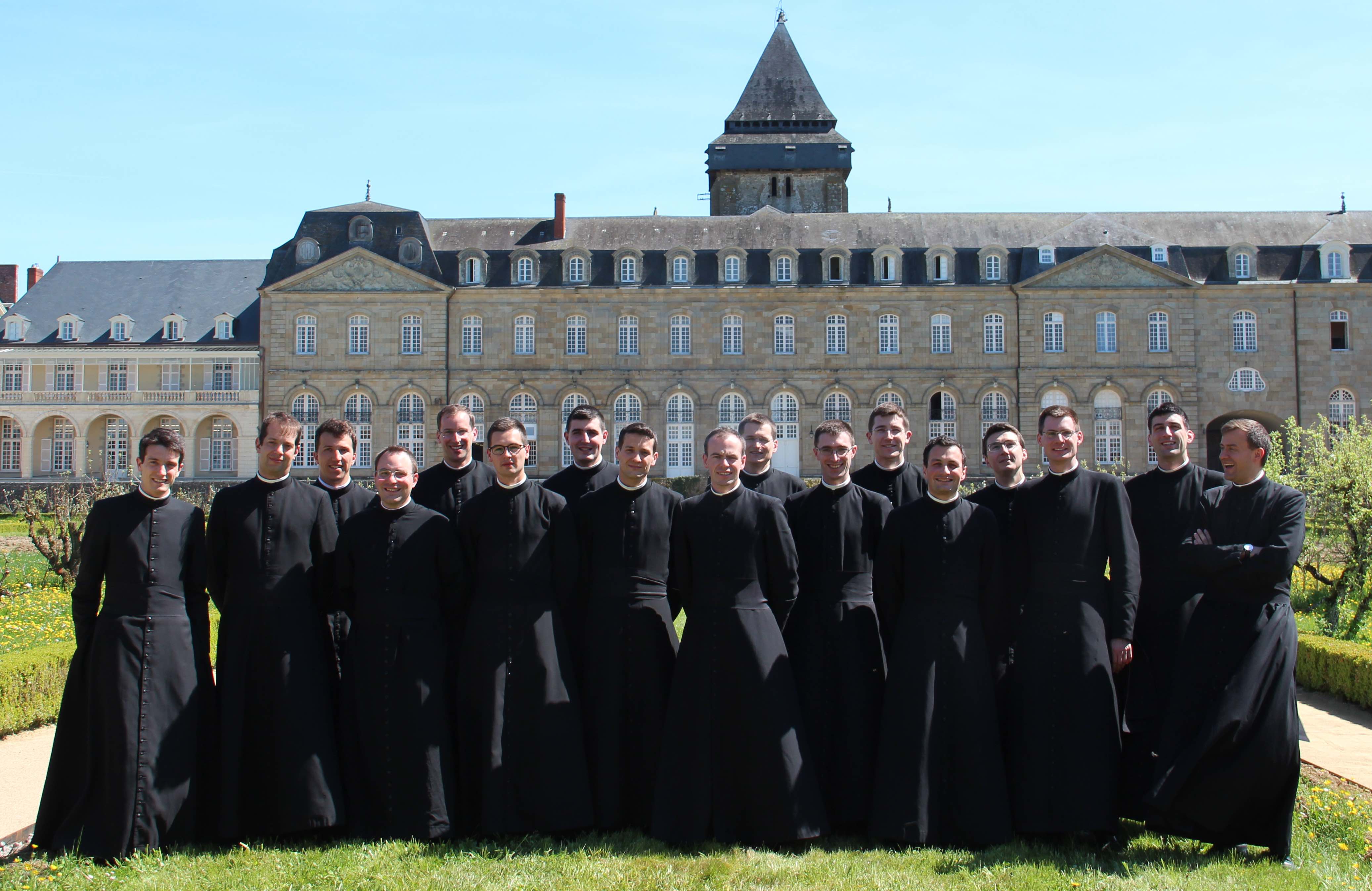 This post is also available in: French