What is the Community of Saint Martin?
The community of Saint Martin, is an association of priests and deacons, which depends directly of the Holy See. At it's heart, the community's spirituality is rooted in it's love for liturgy, an intensive community life, a continuous search for truth. The community strives to keep constant peace, joy and charity at its heart. Living in local parishes, priests and deacons, live their apostolate life while serving dioceses in a spiritual and pastoral fraternity.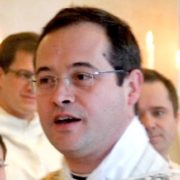 "Taking God seriously without taking oneself seriously." We summarize in this way a spirit which we love to share, made of a love for the liturgy, joy and a familial simplicity.