School of Philosophy and Theology
Within the house of formation of the Community of Saint-Martin, the intellectual aspect of the formation is provide by the School of Theology, affiliated to the Pontifical Laterean University in Rome since March 2007. The vast majority of the teaching staff is made of priests from the Community. Outside speakers are regularly invited to give classes or conferences as well.
The formation is intended to be faithful to the directives of the Church, particularly to the decree of the Second Vatican Council concerning the priestly formation, Optatam Totius. In accordance with the recommendations of this decree, Philosophy and Theology are taught with "Saint Thomas Aquinas as master" (16).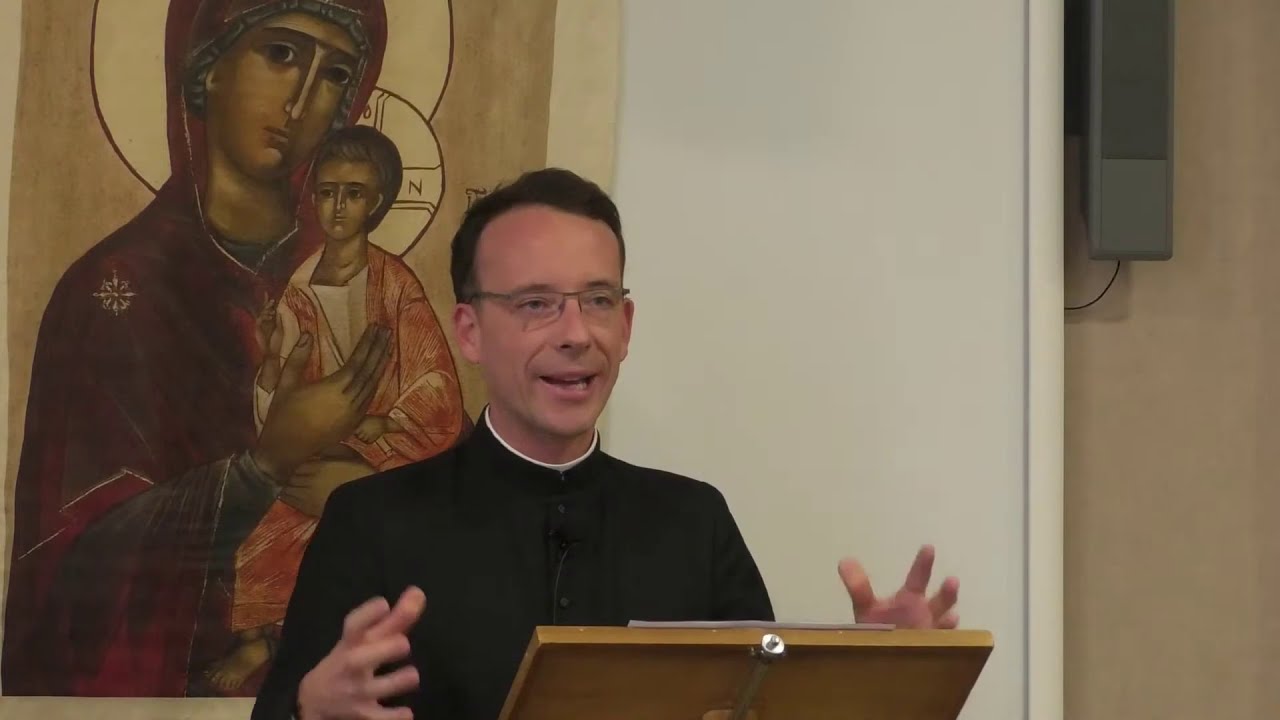 Rev. Bertrand Lesoing
Director of the School of Theology
Communauté Saint-Martin